The kitchen is the heart of the home in most households. It's the place where we meet up for conversations, whip up sweet treats or a yummy breakfast or share wine with friends. Unfortunately, because of this it is also notorious for being the messiest.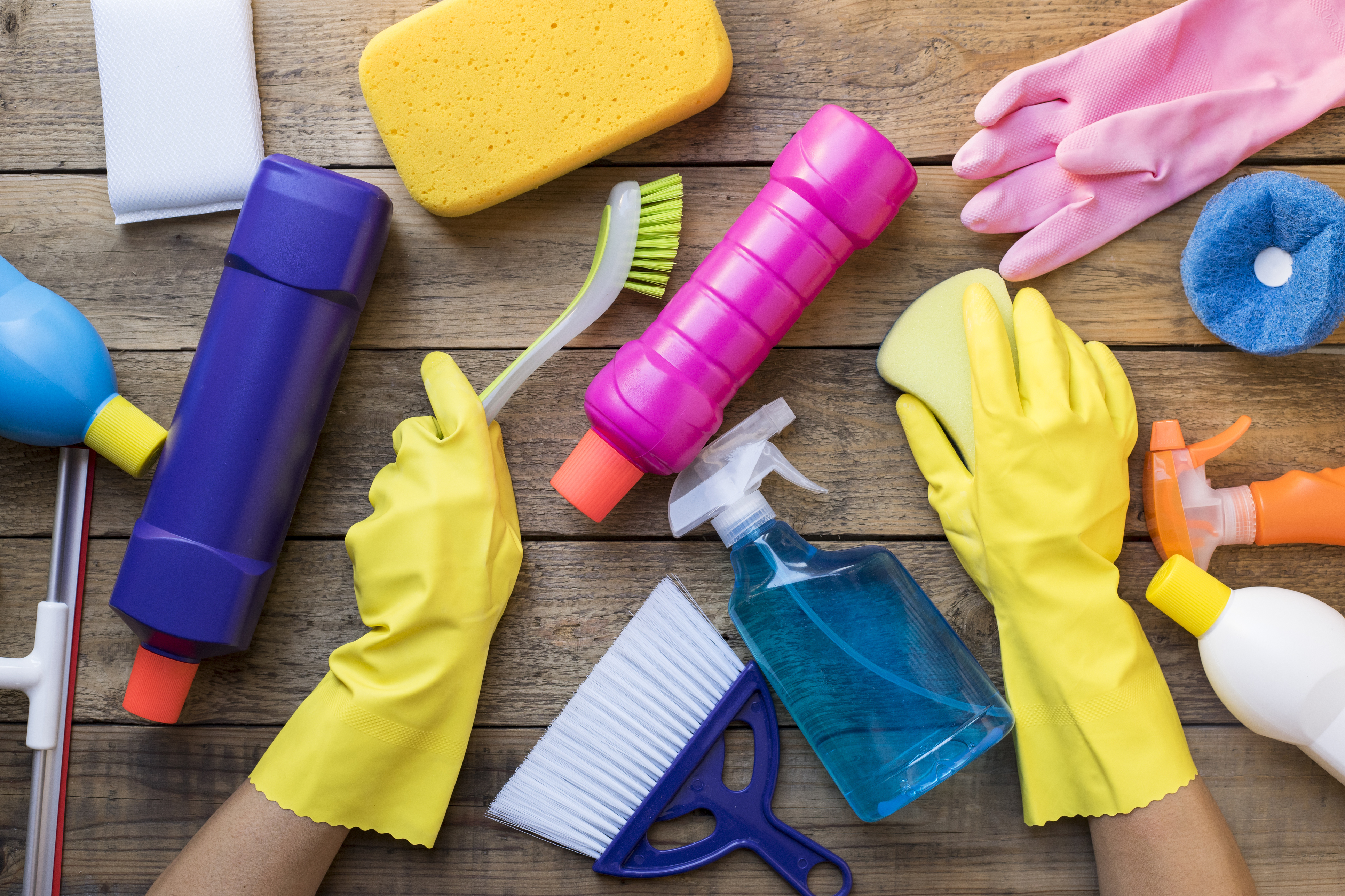 Most of us spot-clean our kitchens on a regular basis, but we very rarely take the time to give them a good deep clean. Our kitchen may end up looking nice at the end of our mini cleaning spree, but this quick method of cleaning can still leave residue and germs lingering in places we least expect.  If you're looking for some clever ways to spruce up your kitchen, consider these things you can do to give it a deep clean.
Quick run thru before you begin
The kitchen can easily become the place where everyone dumps their stuff. Take a few minutes to clear away items that do not belong. Put any items from the counters into their proper place. Wash, dry and put any dishes away.
The Surfaces
Wipe down all of your kitchen surfaces.  For granite and other countertops without grout, start with a squeegee to quickly and easily sweep any crumbs away. Spray all surfaces and the stove top with a multi-surface cleaner and let it sit for a few minutes before wiping it down with a scrubber sponge. Letting it sit will help break down grease and grime, and soften any food or spills. Don't forget the backsplash, walls, range hood, stove and exteriors of the cupboards.
Clean & Organize  the Cupboards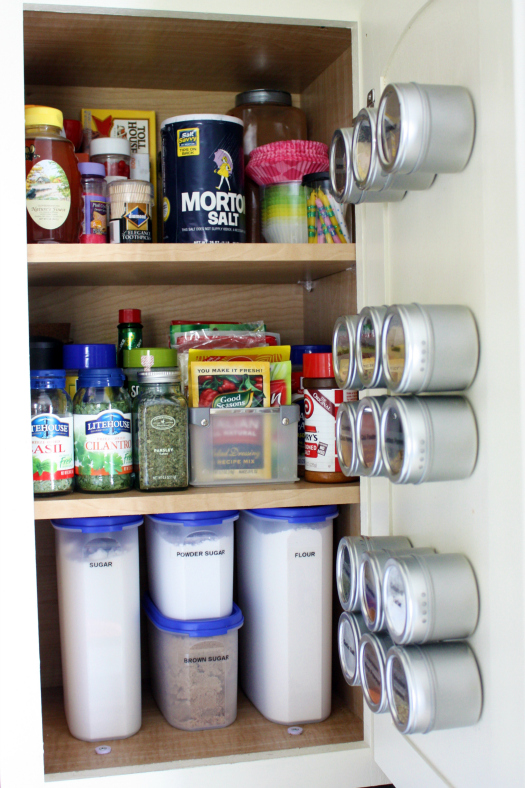 Create a fresh start by removing all items from the cabinets. Wipe down shelves with soapy water or kitchen cleaner. Use clean, labeled, airtight containers to store baking & cooking staples such as flour and sugar. Put items back in the cabinet, making sure the most frequently used containers and pans are easily accessible towards the front.
Clean & Organize Refrigerator & Freezer

Check labels & toss items that are expired, moldy or empty. Wipe down shelves with soapy water or cleaner. Remove produce drawers & wash well. Wipe down the exterior.
Under and Behind Refrigerator
To clean this area, begin by pulling the refrigerator away from the wall to give yourself space to work. Unplug the refrigerator and turn off the water supply. Clean the coils of dust. Vacuum away any leftover dust and wipe down the wall behind the refrigerator.
Clean Floors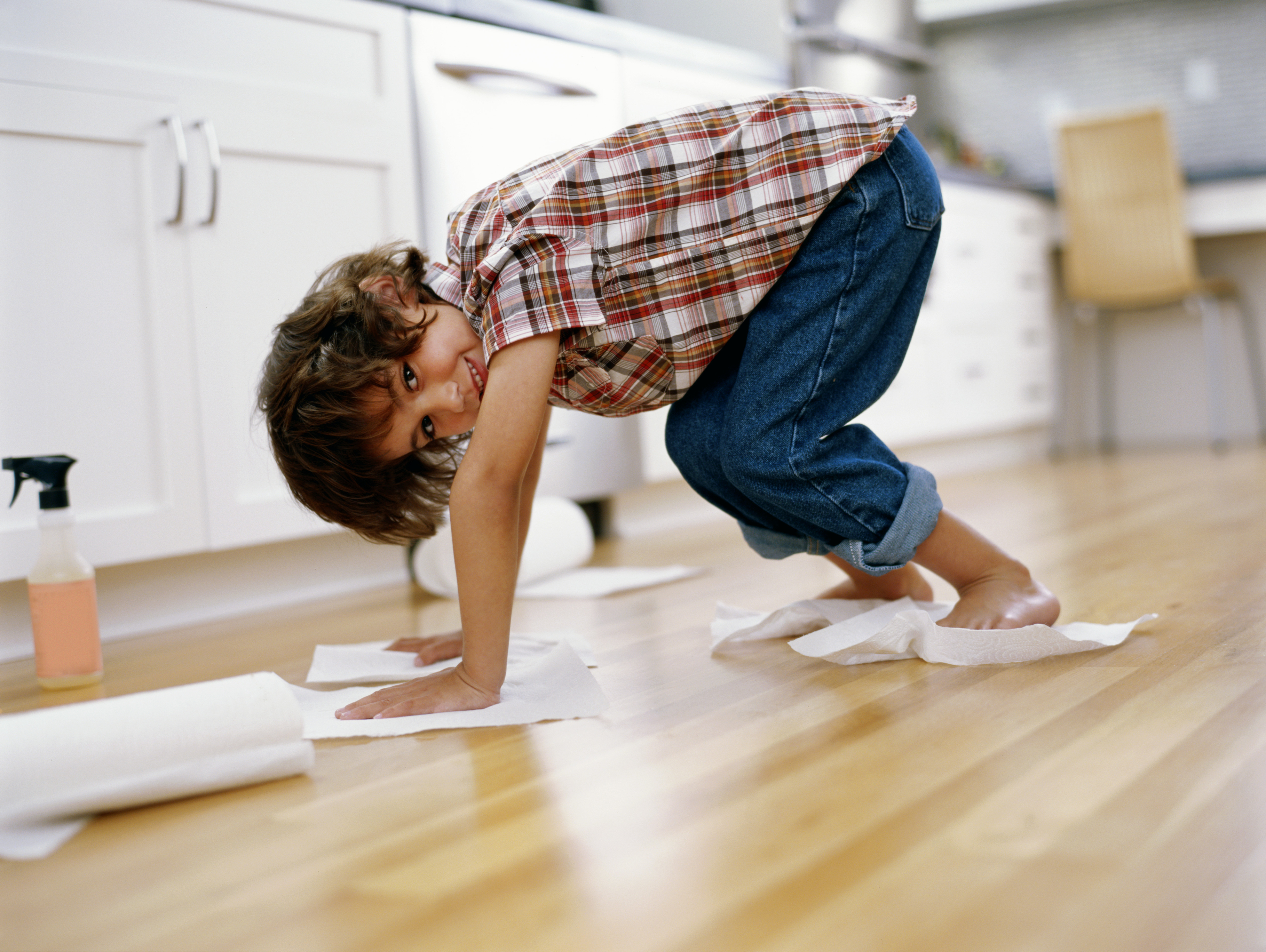 Sweep entire floor well and be sure to remove any movable furniture. Spot clean any sticky or dirty areas. Mop floor with heavy duty floor cleaner and be sure to wash any throw rugs

Clean Garbage Disposal
Gather baking soda, vinegar and a few pieces of fruit peel (lemon, orange or lime). Pour ½ cup baking soda down the drain, followed by ½ cup of vinegar. This will fizz up like crazy so it's very exciting to have the little ones help! After five minutes, flush out the mixture with hot water. Drop the fruit peels down the drain and run the garbage disposal for a few seconds to further deodorize. 

Under the Sink
First pull everything out and dispose of any leaking or burst containers. Clean out the area thoroughly and replace items in an organized fashion.
Clean Your Oven With Baking Soda
Make a paste using a 1/2 cup of baking soda with a few tablespoons of water, and spread it all over the oven. Let it sit for an hour, and then wipe down. You can use this on your range hood as well to remove built up gunk.
Wipe Down Your Microwave
Put some lemon or lime slices in a bowl of water and microwave them for five minutes. Let the bowl sit for an additional five minutes so the steam can soften up anything stuck on the walls. Carefully remove the bowl of lemons, and wipe up the sides with a cloth.
Wipe down all light fixtures
Dust and clean the exteriors and interiors. Replace any bulbs that need changing.
Tops of Cabinets
If your cabinets do not go all the way up to the ceiling, the tops are probably in need of a good cleaning. Using  a hand held vacuum or duster,  dust the tops of the cabinets to remove all dust and other loose particles.  Spray with an all-purpose cleaner and wipe down.
Windows
Wash any window treatments and dust the blinds. Clean your windows with a window cleaner. Don't forget about opening the window as well and cleaning the window tracks.