Days out on the boat, fishing dockside with the kiddos, and afternoons by the pool are wonderful Chesapeake endeavors that are best followed up with a refreshing shower once back on dry land. Here are three reasons why you may want to re-think where you are taking that shower.
IT'S PRETTY PRACTICAL
With all the attention being paid to our alfresco living spaces, it is only logical—and at times, more practical, to have that facility incorporated into your outdoor living scheme. Not to mention, all the sand and other land particles that WON'T make it into your house, if they're washed off outside first. #lessmess!
2. IT HAS ZEN PROPERTIES
Beyond convenience, installing an open-air shower as a complement to your adjacent outdoor living areas provides another chance to feel more in harmony with nature and enhance your sense of well-being with its inherent spa-like vibe.
3. IT ENHANCES VALUE
Creating an outdoor shower experience on your property, can also give you an opportunity to flex those creative bones and style a space that adds to the overall aesthetic and enhances your property's amenities and value.
NEED MORE INSPIRATION?
With the variety of materials including treated real woods, stacked stone and amazing composite products that mimic the look of natural materials, you will have many options when it comes to designing the space.
From rustic, to moody, to modern there are many ways to provide for both the privacy you will want to have with the aesthetic you find most pleasing.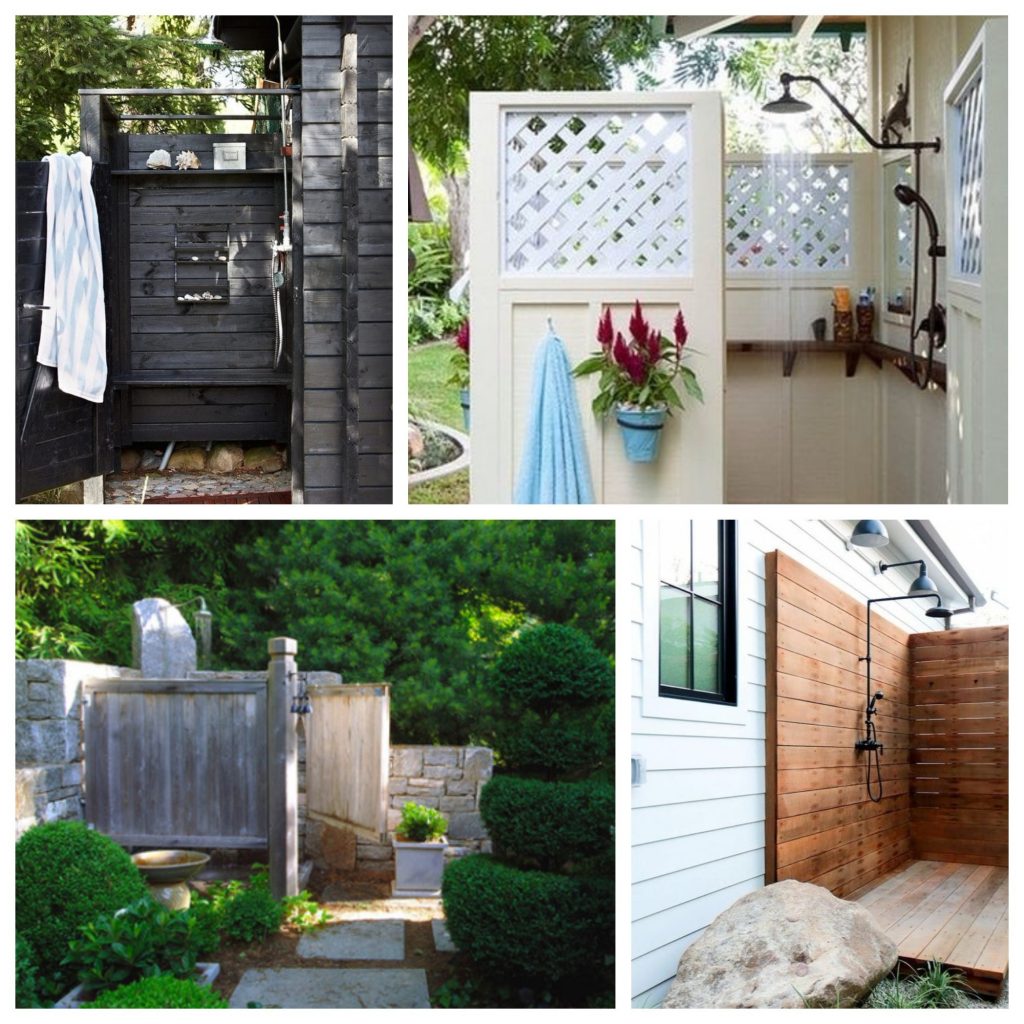 Want to discuss your ideas for an outdoor shower project with an expert? Our talented team of certified designers can help you assess your needs and then combine them with the right materials, fixtures, and creature comforts specifically designed for outdoor living spaces. Call us today to schedule a no-cost consultation (410) 643-4040, or feel free to drop-in at your convenience; we are open 8 am – 4 pm, Monday through Friday.