If yours is the home that everyone visits for Thanksgiving dinner, you are well aware it's going to be a long day filled with cooking, serving and cleaning. Imagine a Thanksgiving that affords more time for conversing, socializing and bonding with your loved ones. Through innovation and smart kitchen design, you don't have to just imagine…because smart design can help you save precious time from prep to clean-up!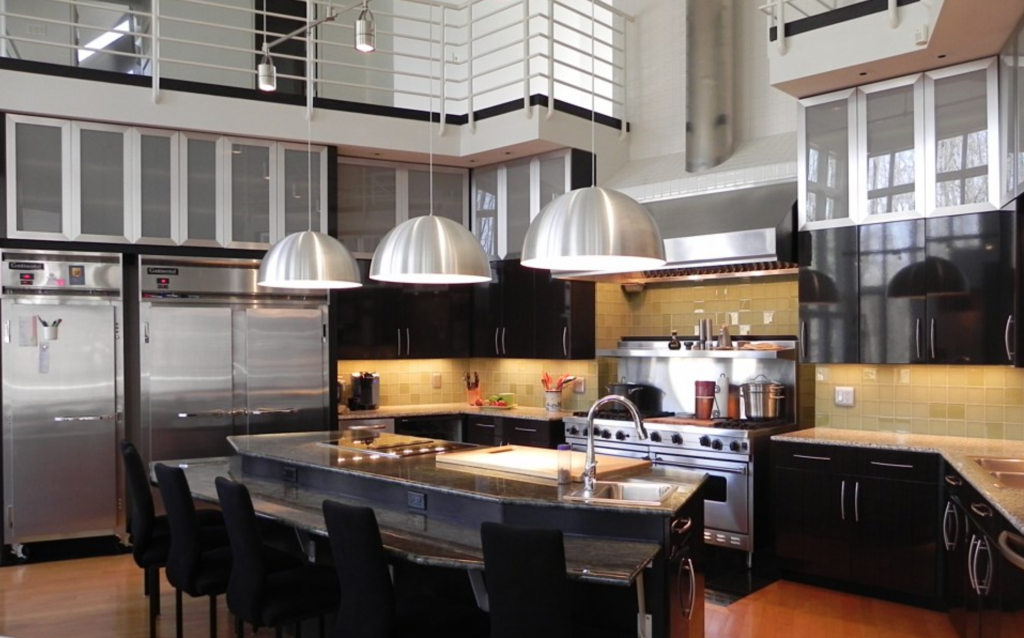 Challenge #1: Finding it all
Get smart about storage. Consider carefully not only how much cabinetry you have, but how it will be configured—the ratio of that all-important lower cabinet space, with upper and vertical spaces. In other words, ask your design specialist about the latest innovations in storage that go beyond just having lots of drawers and cabinets. Using various spices to create all your special holiday recipes? Searching through a carousel can be tedious. Find them faster with a spice drawer inset kit that keeps them at your fingertips and placed so they are easy to read and grab. Smart design can also help out in those Thanksgiving moments when your hands are too full or wet and you can't easily open a drawer or cabinet. The latest in auto-open technology allows you to open cabinets and drawers with just a gentle nudge and then close them with just a slight touch. You may also want to consider this feature for cabinets in those hard to reach places; like where that heavy-duty, but seldom used, roasting pan is stored.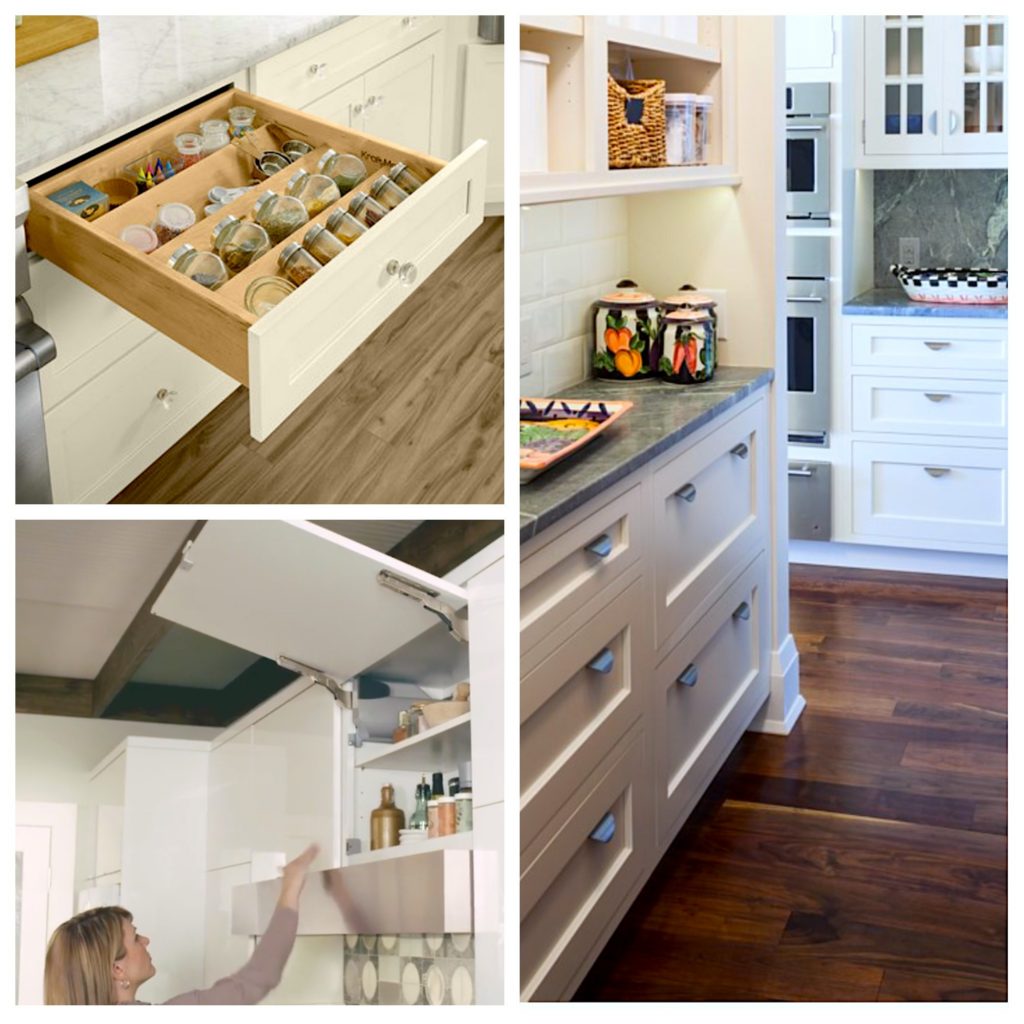 Challenge #2: Timing is everything
Get double the lovin' from a second oven—and have everything warm and ready to be served at the same time. No easy feat when you have a single oven, unfortunately, and when you consider that big juicy bird is already taking up all the room. And you can forget about adding side dishes or dishes that require different cooking temperatures. Who hasn't had this holiday hosting problem? Having that second oven is a sensible solution that could come in handy throughout the year. Think about how nice it would be at Christmas cookie baking time, or when you're really getting your Julia Child on and trying your hand at a soufflé and a rack of lamb simultaneously. And if you have more than one cook in your kitchen, this option actually becomes more of a necessity.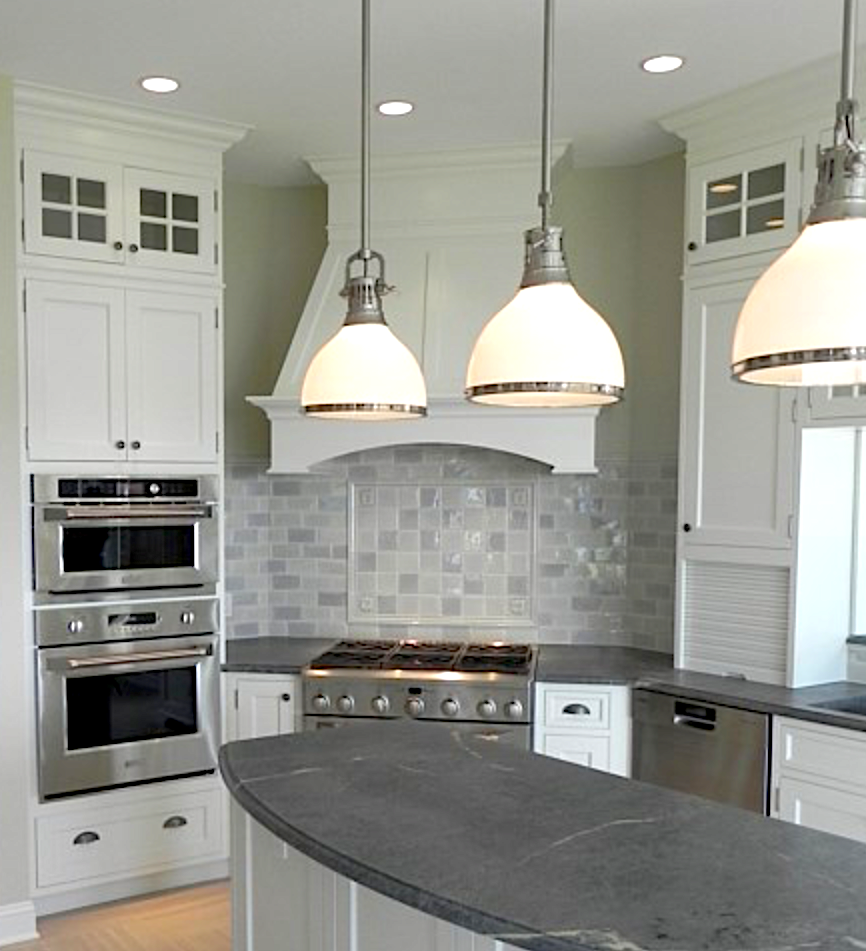 Challenge #3: The cocktail hour
Consider a two-tier or dual level kitchen island so you can be still be in all-out prep mode while your island is pulling double-duty by providing serving and/or buffet space for cocktails and those all-important pre-meal appetizers. And while the lower level is serving, the upper level provides visual relief from the whirl of activity going on at countertop level. Entertaining aficionados may even wish to consider keeping guests from your kitchen's hustle and bustle by planning a separate area within your kitchen space to include a dedicated cocktail serving and gathering station, complete with a wet bar, wine fridge, multi-level counters and convenient seating. If the party's always at your house, why not consider this first-class hosting option?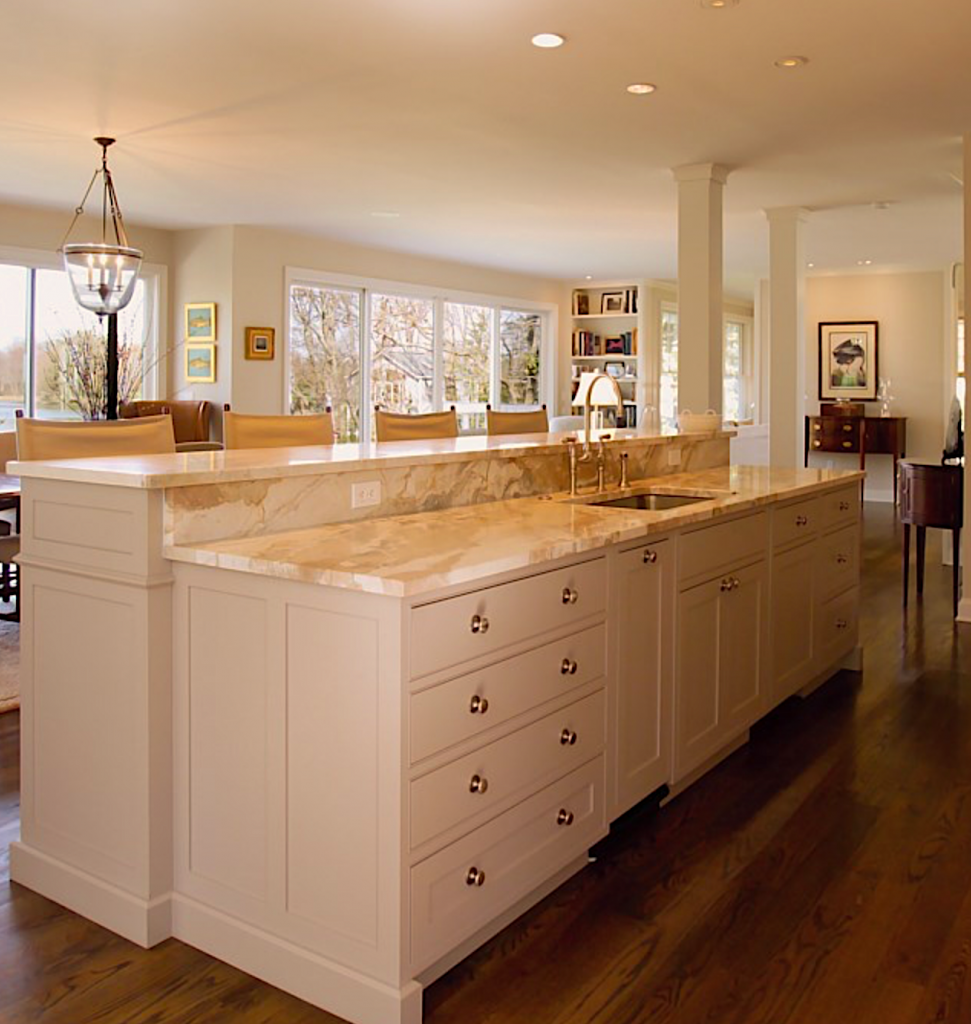 Challenge #4– Large roaster pan vs. small sink
Once waged, this battle is seldom won without porcelain scratches and the spillage of wayward rinse water. Fortunately, beautiful and functional larger sink options abound and have become increasingly popular. From farmhouse-style sinks to sleek, 32-inch long by 17-inch deep inset stainless styles with apron front detailing, there are larger options to complement any kitchen design. Another wise choice is to add a second smaller or prep sink with a garbage disposal to your kitchen island for ease of workflow and quicker clean-ups. You can also place that second sink in a butler's pantry (more info coming in our monthly newsletter) or in that separate cocktail area mentioned above.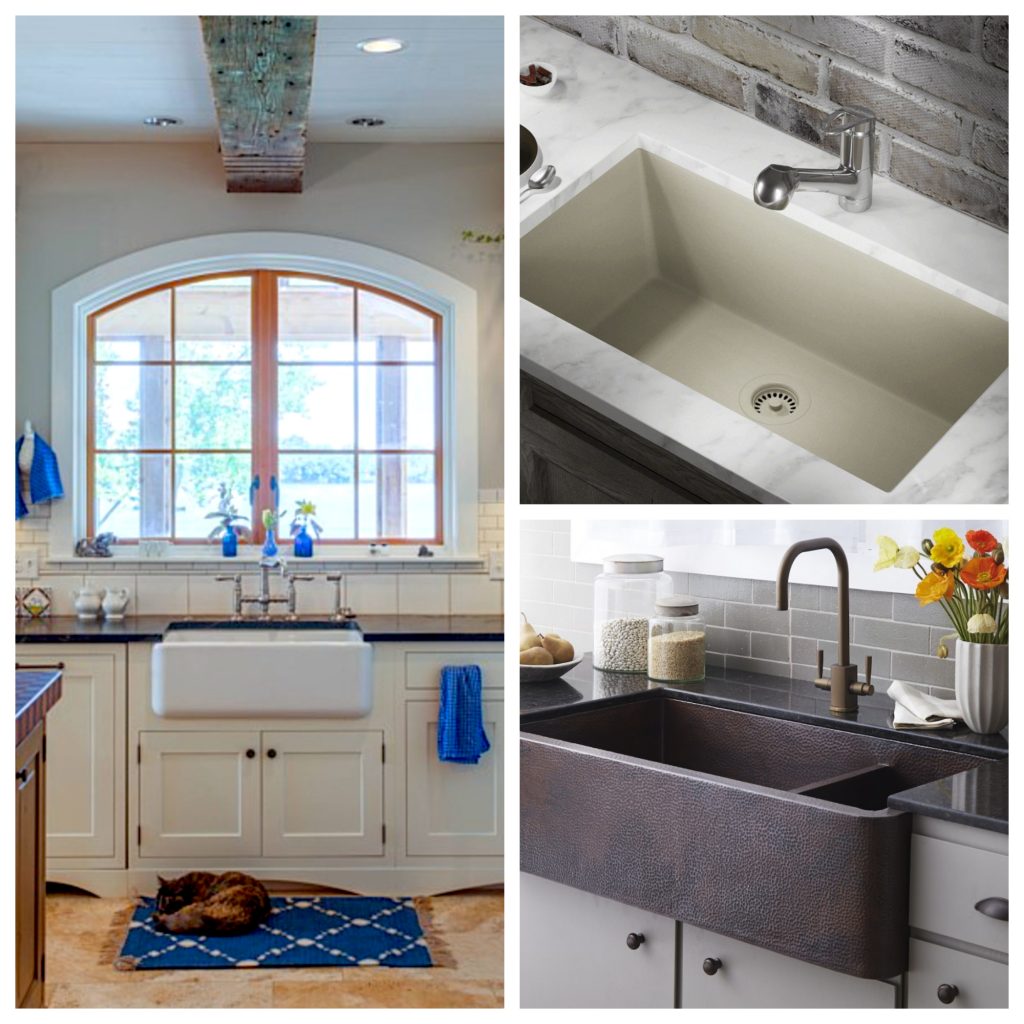 Are you up for a kitchen remodeling challenge? Call 314 Design Studios today to schedule a no-cost consultation (410) 643-4040, or feel free to drop-in at your convenience.