Whether you're looking to add some posh to your powder room or  amp-up your main or master bathroom this year,  bathroom designers are at the ready with their predictions of what's new and what's cool.
The Moody Truth: White bathrooms are always on trend, but you may be surprised to learn that in 2019, bathroom style is moving to the dark side. But to do it right takes some finesse. If you're already a fan of bold design but have been a bit timid about how to make it work in a bathroom, bathroom interior designers in the know say now's the time to go for it. And the bolder the better, like this all-black bathroom. Going dark and sultry is a great way to achieve the high-end, indulgent experience that's trending for 2019.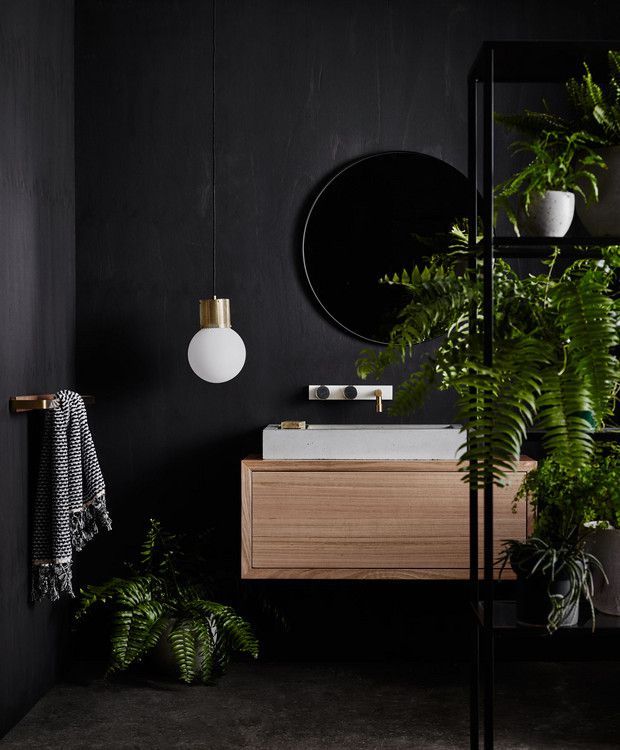 Prime Personal Pieces: Unique statement pieces will remain a hallmark of inviting bathroom design in 2019. This trend may be the perfect solution to finding a creative way to showcase a family heirloom that you just love but don't have a place for, or for that sweet flea market find you just had to have. Today's most eye-catching bathroom vanities are those that once had another life—perhaps as a turn-of-the-century washstand or even a mid-century modern dresser. Just think of the possibilities!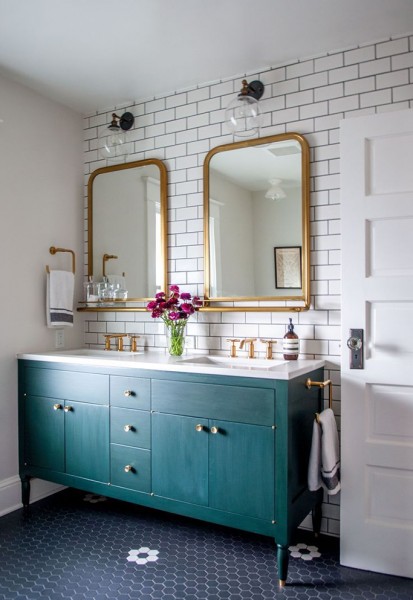 Beyond Shelving: One thing every homeowner wants is a bathroom with lots of storage. Satisfying this need without having the bathroom look like a product salon or a wall of drawers can be a design challenge. Voila! Enter the storage ledge. This covert, slim and sleek vanity style does double duty as both a design element and a clever clutter keeper. So keep that deodorant and blow dryer handy—just don't keep it on your countertop.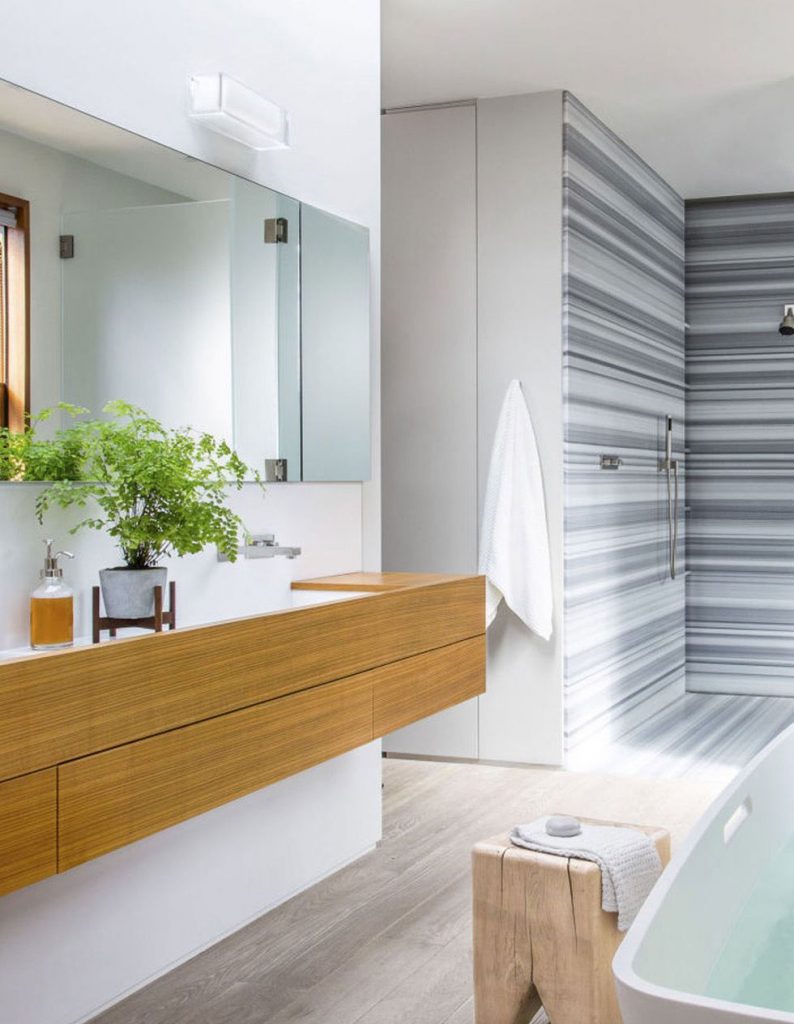 The Tex Mix: Porcelain. It's beautiful—and for some it's the one and only bathroom material out there. And the thought of swapping that out for other textures like concrete and plaster is…brrr; right?  Not so, say bathroom designers who are warming up these colder materials by combining them with warmer woods. Incorporating concrete  sinks into a wood base and framing the room with natural light makes this functional and durable vanity modern and fresh, not grey and dreary.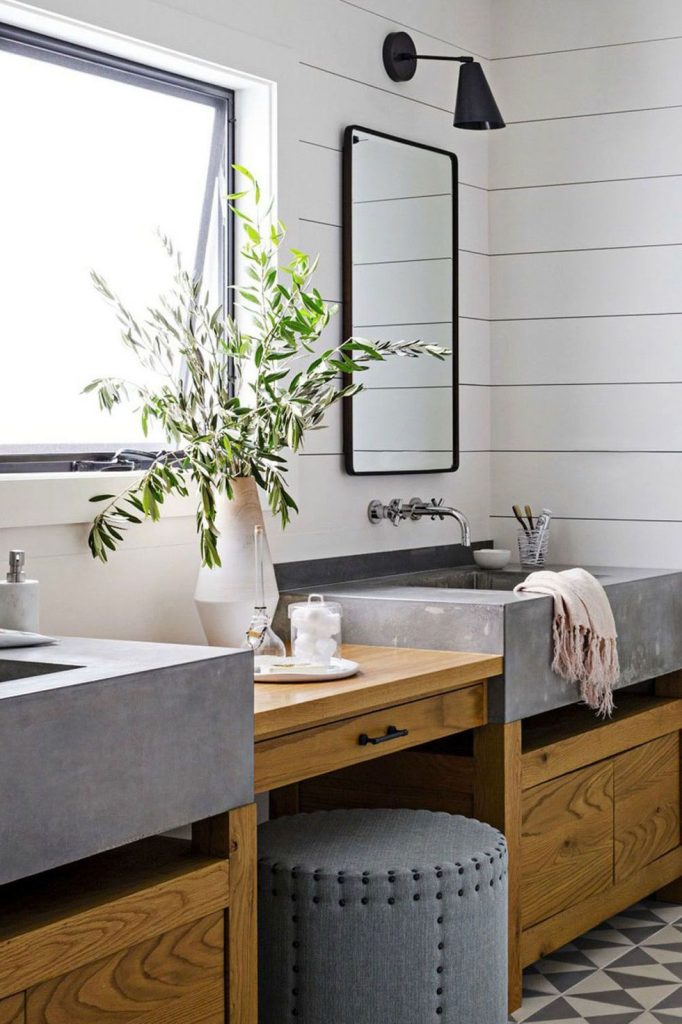 Statement-Making Mirrors: Another great way to inject your personal touch into your bath or powder room is to display a show-stopping mirror. What's awesome about this option, is just that—the options are endless. And with some imagination, you can even use the mirror to be the design inspiration for the entire room.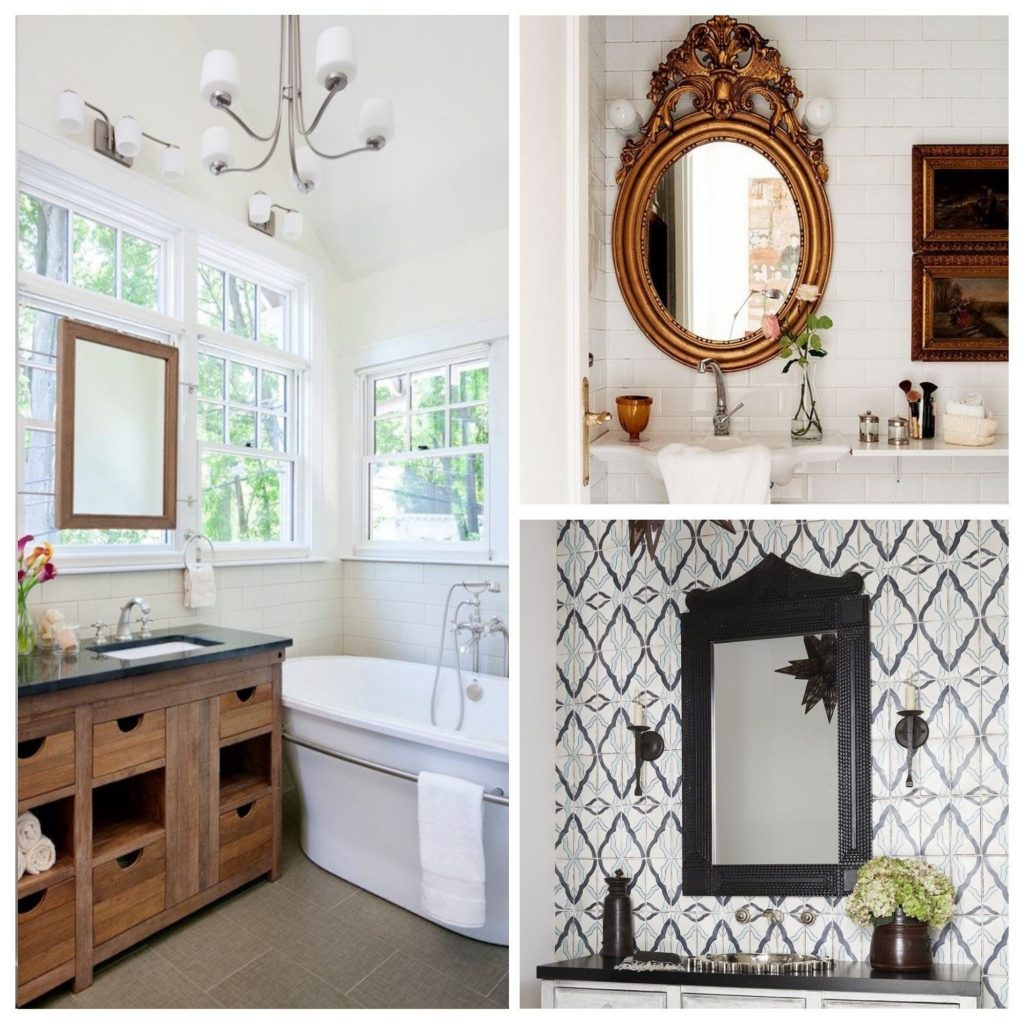 Ready to make some beyond-basic bathroom upgrades? Call 314 Design Studios today to schedule a no-cost consultation (410) 643-4040, or feel free to drop-in at your convenience.