Hosting Thanksgiving dinner can be a huge undertaking. There is so much to consider – from making sure you have enough room to store incoming dishes to ensuring  guests are comfortable and have plenty of snacks and drinks on hand. And most importantly, getting all the food to the table simultaneously,  with hot food hot, and cold food cold. Having your kitchen equipped to handle it all can make or break your Thanksgiving meal's success. Kitchen innovators like Miele and Wolf are cranking out futuristic Jetson-esque designs that really think outside of the traditional (oven) box. Below are three design innovations that really give us the "gimmies" and address the need for convenience, speed, beauty, and flexibility so you can prep, cook, and clean like a pro!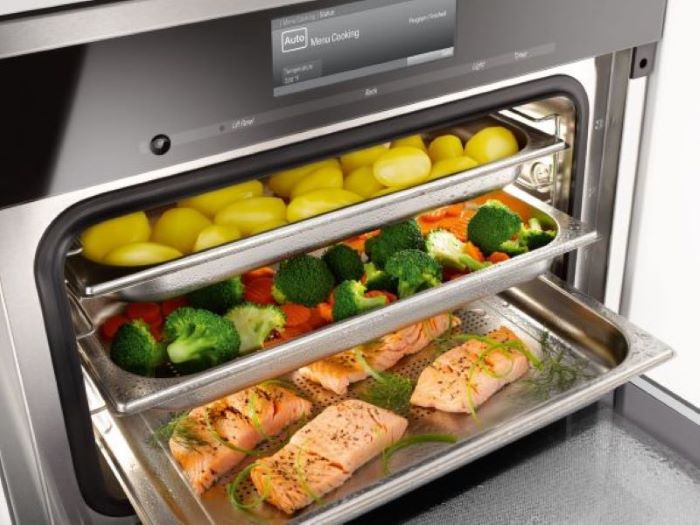 Miele's Combi-Steam Oven is versatile enough to be the only oven needed in your kitchen. Creating appetizers, soups, fish, meat, vegetables, side-dishes or dessert individually or as a complete meal in one cooking process is always an easy task . As a fully fledged steam oven, it cooks foods delicately without the need for added oils and butters. It is also equipped with various oven functions including Convection Bake as well as operating modes such as Surround, Intensive and Broil. It shows its skill in Combination Cooking – a combination of moisture and blower heat for perfect results, particularly when baking and roasting. In other words, your turkey will get that golden-brown and crackling skin but with tender, juicy meat on the inside! Yum.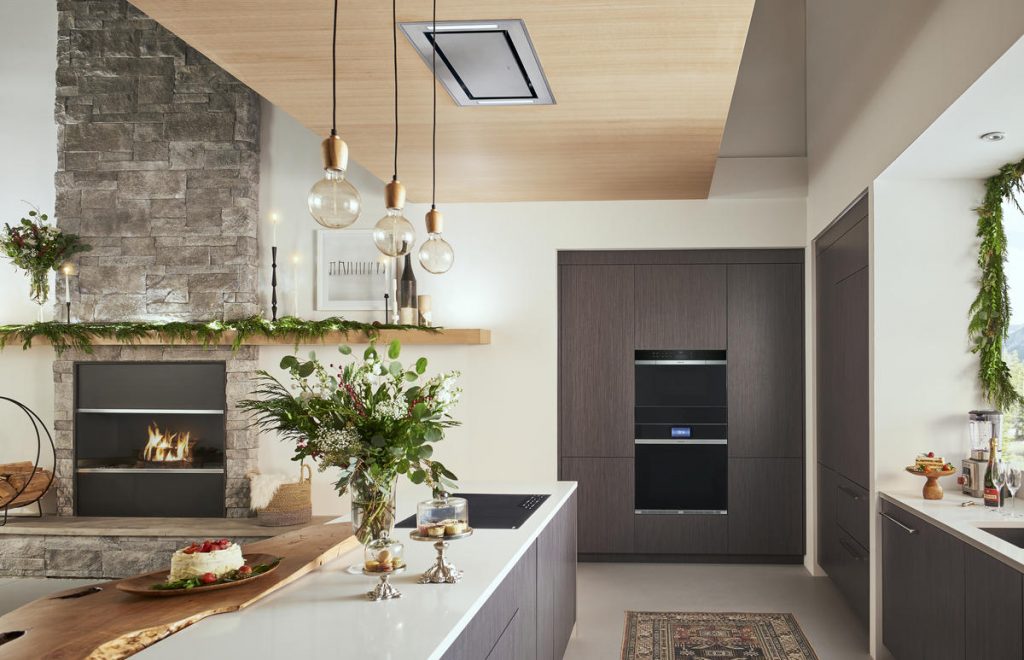 This hood can be installed over an island or against a wall for greater design flexibility, an appliance meant to blend in, instead of stand out. On Thanksgiving Day (and really every day) you want to keep your kitchen heat, smoke, steam grease, and odor free. That means you need good ventilation! This ceiling-mounted hood by Wolf has a seamless design for a flush, concealed look that's a perfect match for modern kitchen designs where minimalism reigns. And if you have ever struggled to turn on your fan only to nearly burn yourself on the range, you'll love the ADA compliant remote control for this one. What's more, the two LED light bars with two brightness settings on this hood provide additional workspace lighting!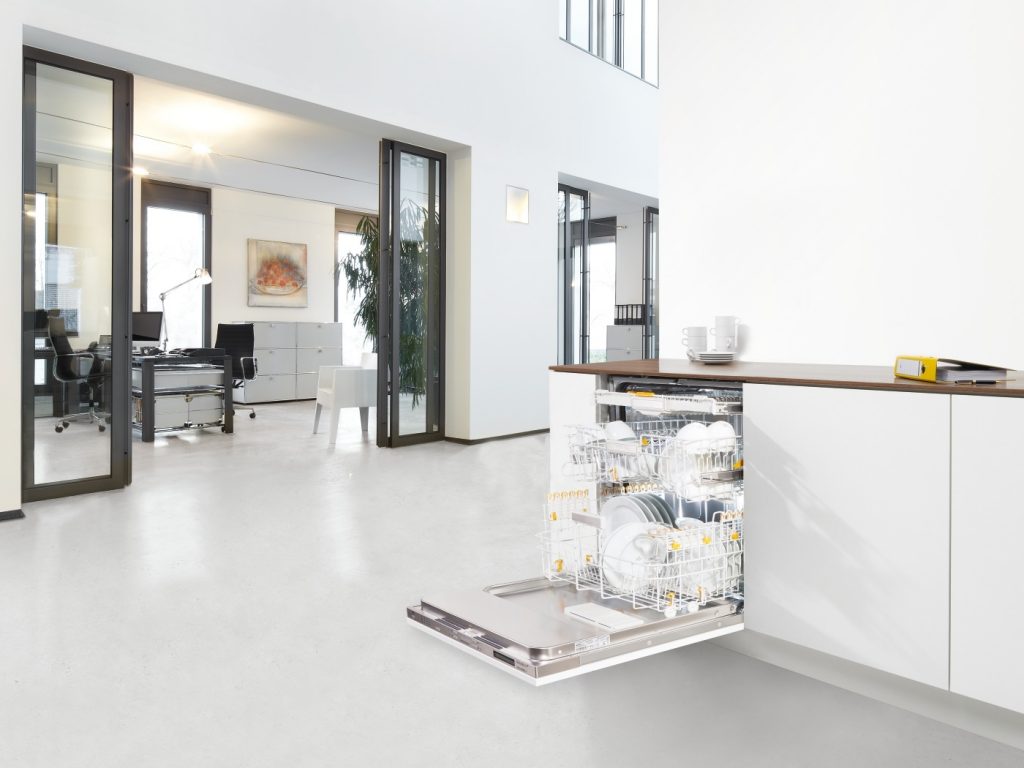 The new ProfiLine Dishwasher from Miele is the fastest Miele dishwasher to date. It's the perfect solution if you want to have all the convenient features of a residential Miele dishwasher, but with a much faster cycle time. The ProfiLine dishwasher is not only easy to use, but will clean your dishes in only 24 minutes! Some other features we love about this product are the 3D+ Cutlery Tray that accommodates oversized cooking utensils like ladles, carving knives,  and mixer attachments.  Flex Care ensures the gentle treatment of your fine china and crystal with glass and cup holders in lower basket.  After a long day in the kitchen on Thanksgiving, you're going to breathe a sigh of relief and really get in the spirit of gratitude by eliminating another hour washing and drying those fragile heirlooms by hand!
314 Design Studio is proud to work with the leading kitchen and bathroom brands.  Give us a call 410-643-3444 to schedule your no-cost consultation with our designers to discuss how we can help  you bring your dream kitchen to life!