Kitchen and bath color trends for 2021  reflect a need for self expression. As 2020 kept us home and a bit stifled,  2021 reflects breaking out of old patterns and our desire for more  joy –  bold spaces that emote uplifting, and cheerful times that signal a new chapter is upon us.  Below we explore color through the lens of kitchen and bath design elements .
2021 Paint Colors 
Benjamin Moore's 2021 Color of the Year – A blend of blue-green and gray, Aegean Teal 2136-40 is an intriguing midtone that creates natural harmony.
Pair it with Chestertown Buff, An earthy, gently muted maize that works beautifully in both contemporary and classic settings for a cheery eat-in kitchen dining area.

If that seems too scary you can still add color with a more muted tone, like Sherwin-Williams Oyster Bay,  a very popular soft green-blue color with gray-tones.
Otherwise known as the fifth wall, the ceiling is an unexpected place to add a splash of color.
Islands of Color 
You're cabinetry and island no longer need to be matchy-matchy. In fact, it's part of a larger trend for mixing and matching everything from paint to cabinetry and hardware.
A colorful island is also a fantastic counterpoint to contemporize and add interest to a rustic kitchen.
Colorful Cabinetry
As an alternative to using wall paint color, brightly colored cabinets are a great way to make a bold statement.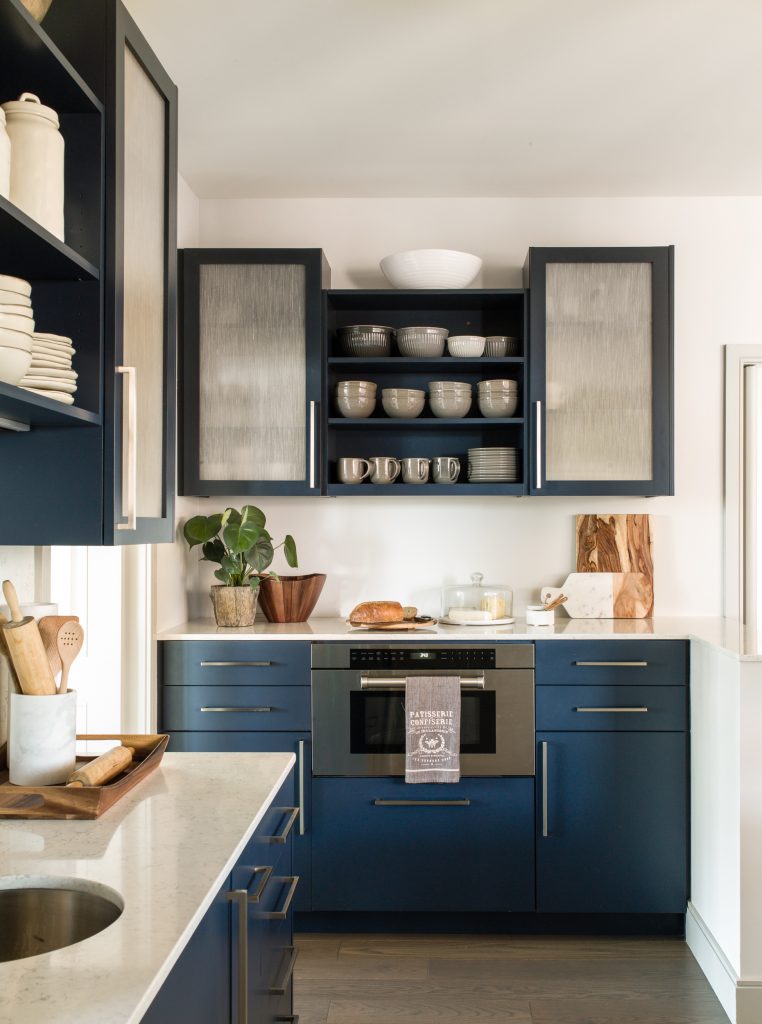 Modern trendy black cabinets are sleek and sophisticated,  grounding a space and making a chic statement.
Up the Wall
Wallpaper in the kitchen? Yes, it's actually a THING. And, we actually LIKE IT!
Statement Floor and Bathroom Tiles 
Gee-wiz, that's a lot of ideas on how to design your space with color! But that's because we're just nuts about kitchen and bath design! You won't believe the endless design ideas we have waiting to share with you.  Which one of these ideas is your favorite? Drop us a line at info@314designstudio.com or give us a call at (410) 643-4040 to set up a consultation with our designers. We are as excited about your next project as you are!