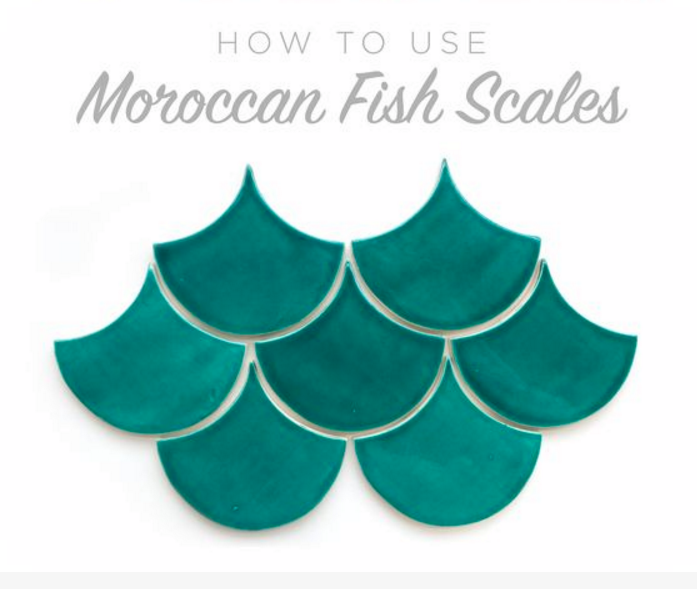 Moroccan Fish Scale Tile, also known by the name of mermaid tile, is growing in popularity and it's not surprising! The unique shape makes this tile not only eye catching, but extremely versatile.
Available in a variety of colors and in many different  sizes it is easy to find a way to incorporate this trend into a space in your home. Using this tile either on an entire wall, floor or just a subtle detail like as a back splash, can help to create a unique and one of a kind space
This trend cannot only be found in ceramic tiles but also in wallpaper, furniture textures and patterns.
Whether you're ready to take the plunge and fit an entire room with this tile, or add a small detail to your home using this pattern, check out the images below for some inspiration.