No doubt if this is your situation, you have had more than your fair share of sandy or muddy dog paws to contend with. Fortunately, with a few enhancements and tips, your bathroom can be ready for any dirty dog that comes its way. (Photo courtesy of Consumer Affairs.)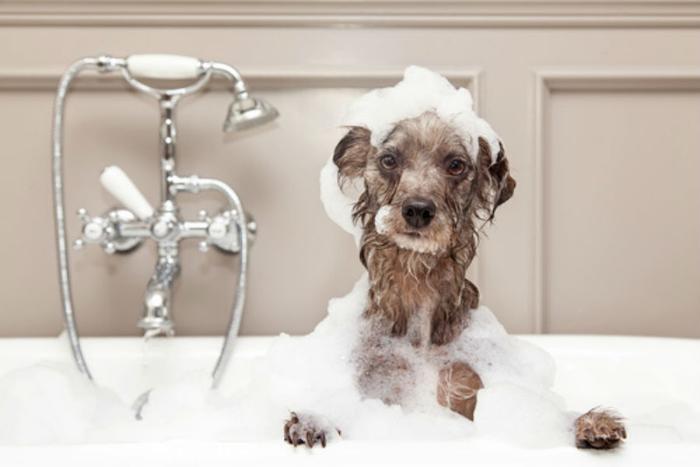 Here are 3 ideas to help make bath time for "Bowzer" more of a breeze!
1. If you're building a new home or are already considering a bathroom, laundry or mudroom remodel, you might want to use the opportunity to install a dedicated dog wash station. Your designer will work with a plumber to install the proper basin or shower pan, drain and fixtures. A tile professional can help create a practical yet polished surround for your pet's bathing area.
One of the first things you will want to consider when creating your plan is the size of your dog. If you have a large dog, a step-in shower is your best option. If you are a small dog lover, you will want to have a more tub-like design that you either lift your pet into or build steps or a ramp to help them easily access the tub. (Photos courtesy of The Bark, Home Channel TV, Pets Best and Houzz.)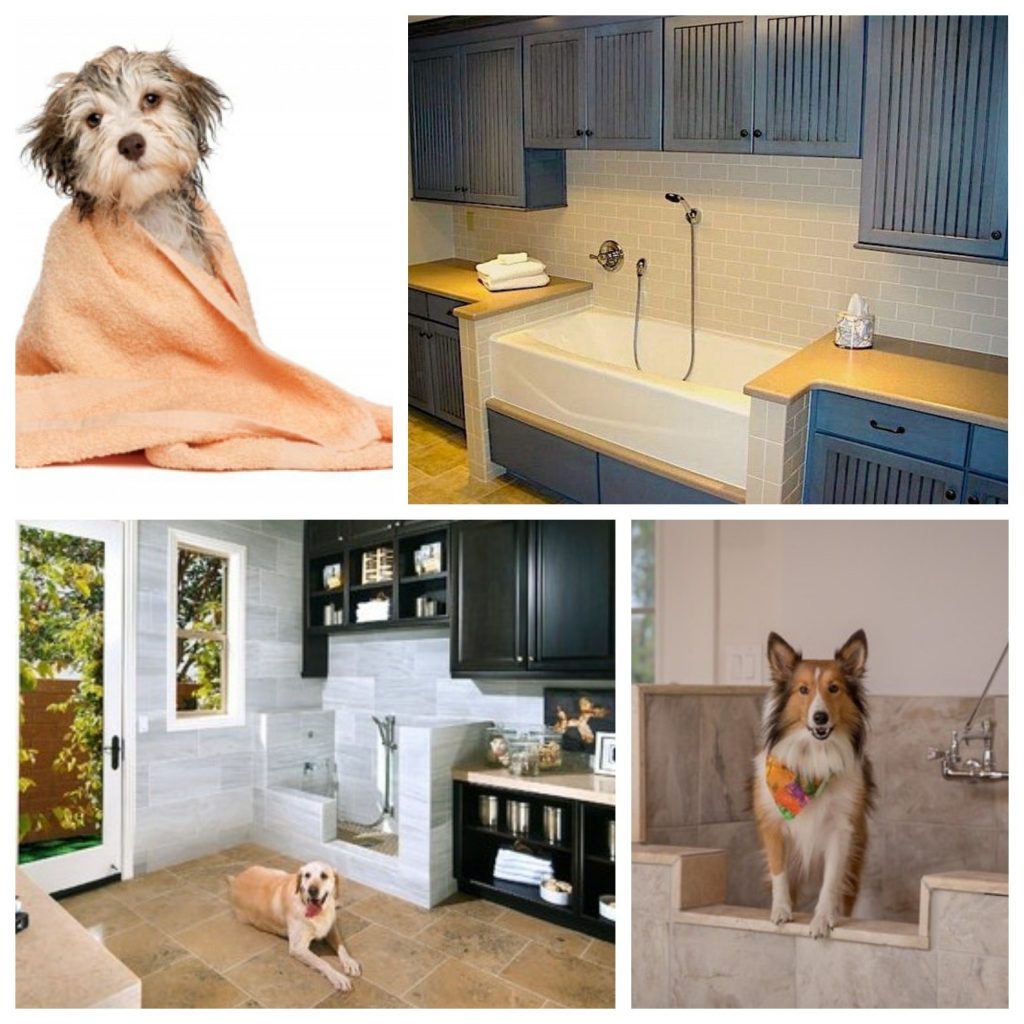 If you go the step-in shower route, it should be outfitted with at least a curb to keep water from splashing out. If you have a very well behaved dog you may be able to skip installing a glass or other type of panel to control splashes, but experts generally recommend adding a short shower curtain or glass wall.
Talk to your home designer about incorporating storage aspects into the design above and aside the shower area so everything you need can be easily accessible.
2. To make your pet's bath time a safe and happy shared experience make sure to include a rubber mat in the bathing area and a non-slip rug for those wet paws, as dogs tend to be fearful of slippery surfaces. (Photo courtesy of The Dogington Post.)
3. To make your existing tub more pet friendly you can affix a clip to the wall to help tether and keep your dog more stable during bathing. You can also install a flexible hand-held shower head or an adjustable height sliding shower head. Some sliding versions adjust low enough for your dog to feel like he has his own personal shower. (Photo courtesy of Total Living Concepts.)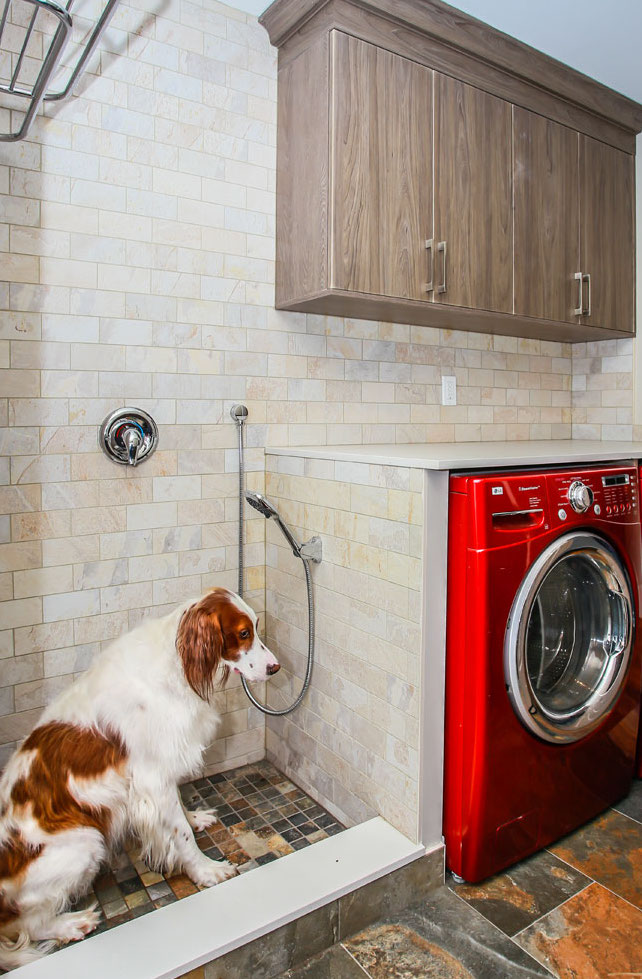 Ready to make your bathroom more pet-friendly? We're here to discuss your ideas. Call 314 Design Studios today to schedule a no-cost consultation (410) 643-4040, or feel free to drop-in at your convenience; we are located at 314 Main Street in Stevensville, MD 21666, and open from 8 am – 4 pm, Monday through Friday.